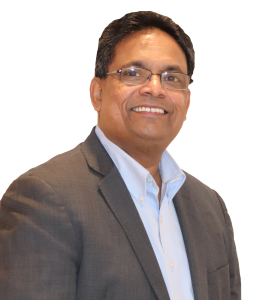 Pastor Joseph Samuel and his wife Elizabeth Samuel have been in the ministry for more than twenty years.  Pastor Samuel was born to a Methodist Minister's family. He received Jesus Christ as his personal savior and Lord at the age of 7. He started preaching the gospel in the street at the age of eleven. He witnessed Jesus in water baptism in 1990 and started attending a Pentecostal Church. He was baptized in the Holy Spirit in 1991. He was actively involved in the various facets of the ministry of the church in Sunday School, Worship Team, and Youth. He was also involved in street evangelism. In 2000, he was ordained as the Pastor of the church he attended. Pastor Samuel had a deep encounter with the Holy Spirit in 1997. Holy Spirit has shown him the heart of the Heavenly Father about perishing souls and the urgency of the church to get ready for the coming of the Lord.
With the burden the Holy Spirit instilled in him and the vision Holy Spirit has shown him, Pastor Samuel has been conducting conferences for training and empowering Leaders/Pastors in the ministry(s). To bring the harvest to the kingdom of God, Pastor Samuel and the team have been traveling to nations conducting evangelistic crusades in Americas, Asia, Africa. He conducts revival meetings within USA, Europe and other nations. Pastor Samuel has been invited to preach in Conventions of other ministries and the Lord confirms the word with signs and wonders. Pastor Samuel and the team has touched forty nations with the presence of the Holy Spirit. Many more nations are waiting!
With the deep burden of preparing the bride of Christ for the coming of the Lord, Pastor Samuel and the team started Revival Harvest Church; knowing that end time revival is at hand and the end time harvest is ready!